Hi girls and boys xx
Well if Madwoman can do it then I'll show you my garnets too....
Marquise garnet leverbacks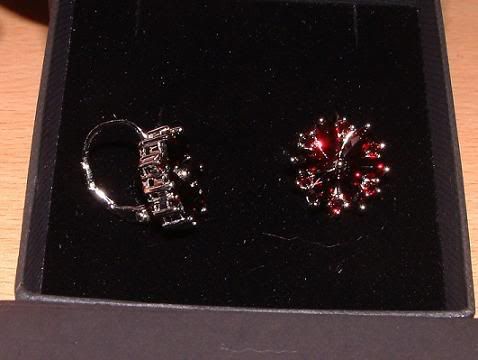 I opted for these in preference to the diamond shaped ones as they're half the size and more suited to my style. The blood red glow emanating from them is magical and deep claret colour, with occasional burnt embers.
Round garnet pendant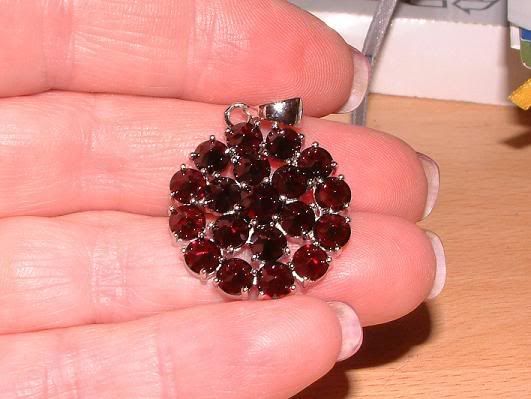 a substantial piece and it has a Tudor-like presence and wouldnt look out of place on a long chain like Elizabeth I used to wear
The garnets are much darker in colour than the earrings and pop back purples and blues, almost like crushed cranberries or a Cote du Rhone wine, rich and full of flavour!
Snowflake earrings
have adored this design since the word go - bought the topaz first and then the smokey quartz last week - both totally different looks, as you can see. hope Steve makes them in many other gemstones and colours in due course. they'd be lush in fire opal or madeira citrine and delicate in kunzy or pink sapph (just a thought Steve....
)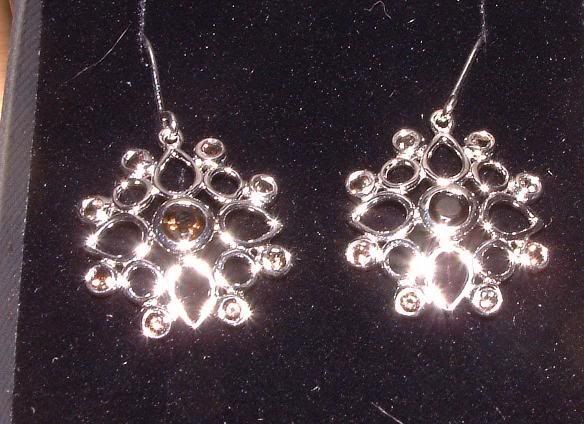 I've had to send a raft of items back for various reasons and have kept these items which I know I will wear and wear.
sorry the pix are a little large - they've come up bigger than anticipated lol
Last edited: