JPE Fitover Vintage Sunglasses with Anti-Glare Coating TSV 26/03/20
Item Number: 184080
QVC Price £45.00
Todays Special Value Price £29.98
P&P £3.95
The Fitover sunglasses from Jonathan Paul Eyewear are designed to be worn over your prescription or reading glasses, contact lenses or on their own, featuring UVA/UVB polarised grey-block protection to help cut glare while retaining the appearance of natural colour definition, plus backside anti-reflective lens coating to help eliminate reflections from your lens. Complete with a cleaning cloth, detachable lanyard and a stylish carrying case, these lightweight and durable frames will bring fashion and function to your day.
For your lifestyle - with glare-blocking technology and full wrap-around styling, these innovative sunglasses are the perfect sunwear solution, whether you're cycling, running or relaxing in the garden.
UVA & UVB protection - offering broad spectrum protection made possible by the polarised Polarvue lenses, these versatile frames are a must-have essential for when the sun is shining.
A clearer view - these state-of-the-art frames are made with scratch-resistant, oleophobic coating specially designed to keep the lenses dirt and smudge-free, giving you an undisturbed view when you need it most.
Six stylish colours - available in a range of colours and prints enhanced with crystal nylon frames, these sunglasses will bring a fashion-forward edge to your look. Choose Tortoise for an eye-catching statement, Blue, Purple or Red for a super cool pop of colour, or pick Satin Black or Grey for a sleek style to suit anyone's taste.
Colour options:
Tortoise
Satin Black
Blue
Purple
Red
Grey
Contains:
1 x Fitover Sunglasses – fits frames up to (w x h): 14.3cm x 4.3cm (5.6" x 1.7")
1 x lanyard
1 x carry case
1 x cloth
All measurements are approximate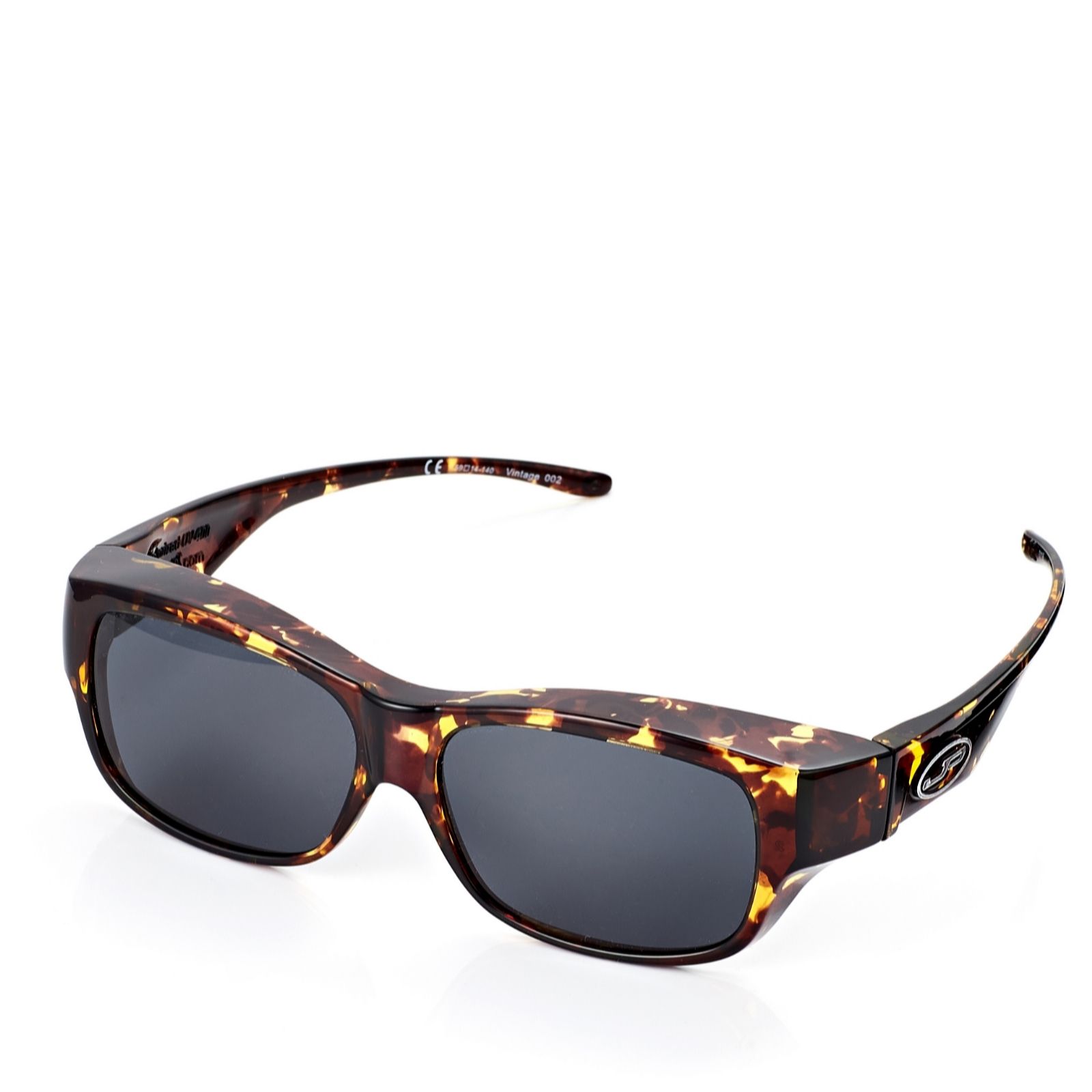 JPE Fitover Vintage Sunglasses with Anti-Glare Coating order online at QVCUK.com

www.qvcuk.com