My Magnolia Morganite pendant arrived at the end of last week (sorry not posted before, bit under the weather and looking for camera meant moving loads of stuff
).
Without doubt it is gorgeous and a perfect colour.......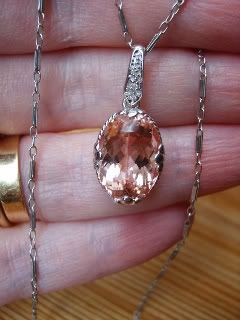 Thought you might like to see Oliver helping me photograph it
!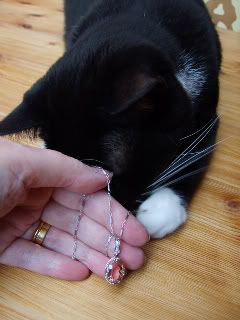 So naturally I'm delighted with the piece, but, I paid £166 and I just saw it go for £129!
!
!
!!!!!
I know Gemstv no longer offer the price pledge and I never used it in the past for the sake of a couple of quid, but I asked a supervisor - as a gesture of goodwill - if they would refund me the difference to save me returning it and keeping the next one instead but they flatly refused. I don't even know why I'm surprised.
I will
possibly
hang on to it as now they know who I am and why I'm pissed off, the replacement might have an awful colour and I will end up sending that back too. On the other hand I'm livid and just might chuck it right at them and go back to not watching again!
So now you know why I'm also gutted!
!
!
!
!