First for ages - I blame this being on Freeview of an evening!
Because I certainly am never tempted by their webgames any more.
First up was this:
http://www.gemstv.co.uk/Shop/productDataSheet.jsp?productid=124329&menuselection=2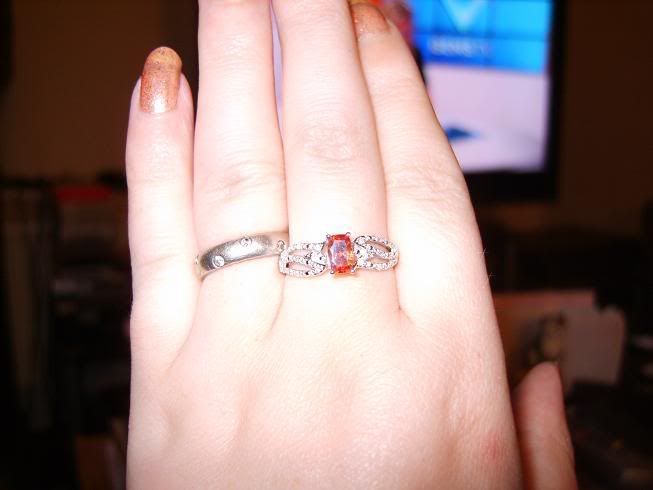 I was talked into this one by a nice young man who persuaded me it looked just like Tanzanian Ruby! I liked the design, but I've never rated sunstone, so he must be a good salesman...
I did have a long hard think before deciding to keep this one, as it changes so much in different lights! (I prefer it in the darker pic)
I was totally smitten when these came on a few days later, and couldn't resist adding them to the order:
http://www.gemstv.co.uk/Shop/productDataSheet.jsp?productid=126342&menuselection=2
They're huge and gorgeous - and sadly weigh a ton! I could tell the minute I lifted them out of the box they weigh twice what the heaviest earrings I can bear do, and so there was no point in breaking the seal. Sad.
I have to say, the seven days I had the ring in my basket I spent off and on the website trying to bulk up my order just like the old days. I am impressed by the improvements to the technicalities of the new site, but the content is crap.
I didn't find a single item that was exciting, interesting or a bargain in all the visits I made (and trust me, there were plenty). Just saw the same old same old same old. I swear most of the stock was what they were flogging on webgames before the revamp. Such a shame they keep all the good stuff for the TV games, as I'm sure they've got loads I'd have bought, but I just didn't see anything.
Right, back on the wagon for me!